Jamey Johnson Homecoming on 10/6/2019
Date/Time:
Sun, Oct 6 2019 at 7:00 PM
Event:
Jamey Johnson Homecoming
Event Info:
Venue:
Riverwalk Stadium Special
Move your cursor over the venue image to check ticket availability.
Clicking on the

icon will allow you to view/select seats.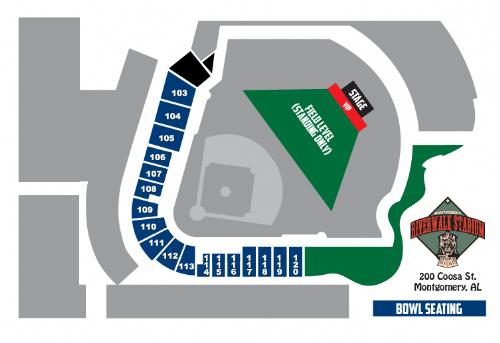 Gates Open at 6:00 PM

Show Starts at 7:00 PM

Tickets cannot be refunded or exchanged.

If you have any additional questions, feel free to contact the Biscuits Box Office at (334)323-2255.