Montgomery Biscuits vs Rocket City Trash Pandas on 9/9/2022
Date/Time:
Fri, Sep 9 2022 at 6:35 PM
Home Team:
Montgomery Biscuits
Opponent:
Rocket City Trash Pandas
Event Info:
Venue:
Riverwalk Stadium
Move your cursor over the venue image to check ticket availability.
Clicking on the

icon will show you a photograph from that part of the venue.

Clicking on the

icon will allow you to view/select seats.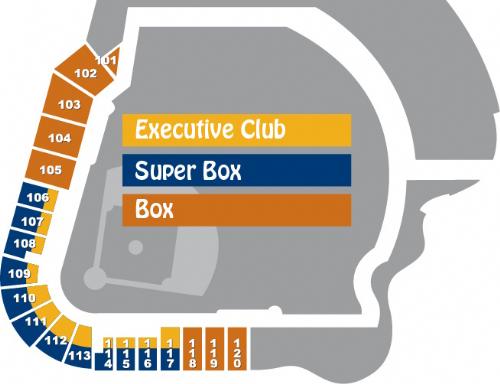 SAVE TIME AND AVOID LINES BY PRINTING YOUR TICKETS AT HOME.

Gate Opening Times: The gates to Riverwalk Stadium open approximately sixty-five minutes prior to scheduled first pitch.

Children who have reached their third birthday require a ticket to enter the ballpark. If the child is under the age of three and requires his or her own seat, a ticket must be purchased.

Tickets cannot be refunded or exchanged.

If you have any additional questions, feel free to contact the Biscuits Box Office at (334)323-2255.