2019-20 Junior 49er Club vs 2019-20 Junior 49er Club on 6/30/2020
Date/Time:
Tue, Jun 30 2020 at 1:00 PM
Home Team:
2019-20 Junior 49er Club
Opponent:
2019-20 Junior 49er Club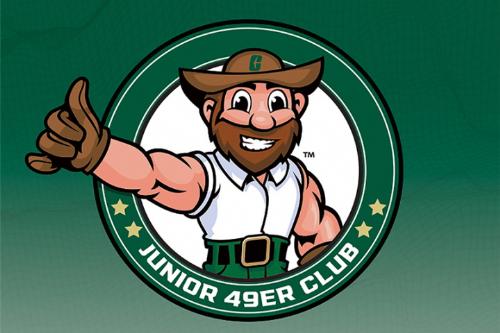 Join the Junior 49er Club! The Official Kids Club for Youth 13 and under!
Your $20.00 membership includes:
Official Junior 49er Club Team Box filled with a T-Shirt, Lanyard, Drawstring Backpack, Autograph Book, Collectible Series Magnet & more!
Free admission to ALL regular season homes games for the following sports; Men's Soccer, Women's Soccer, Volleyball, Women's Basketball and Baseball
Two free tickets to four (4) select Men's Basketball games
Two free tickets to two (2) select Football games
Exclusive invitations to special events and opportunities to participate in game day activities
Monthly newsletters with team information and upcoming games/camps
For further questions, please contact at junior49er@uncc.edu or 704-687-0407. Click here to visit the official Junior 49er Club website.
Membership runs from August 1, 2019 - June 30, 2020