ROCK THE ARENA II on 3/25/2017 Tickets
Date/Time:
Sat, Mar 25 2017 at TBA
Event:
ROCK THE ARENA II
Move your cursor over the venue image to check ticket availability.
Clicking on the

icon will show you a photograph from that part of the venue.

Clicking on the

icon will allow you to view/select seats.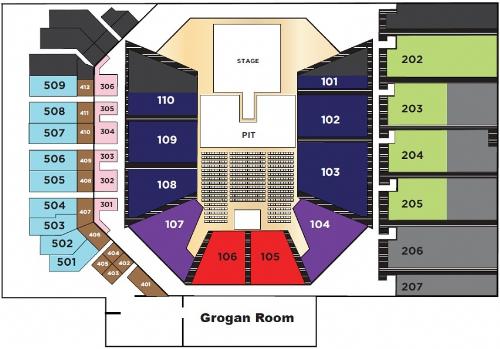 DOORS TO THE ARENA WILL OPEN AT 11:00 AM. The lineup of bands is: Trixter, Autograph, Vixen, Jack Russell's Great White, Stephen Pearcy (former lead singer of RATT), Quiet Riot, Warrant, Cinderella's Tom Kiefer, Lou Gramm (voice of Foreigner), Cheap Trick. NO REFUNDS/NO EXCHANGES. NOT RESPONSIBLE FOR LOST OR STOLEN TICKETS. LINEUP IS SUBJECT TO CHANGE.