2022 ASU FOOTBALL at UCLA vs UCLA on 9/10/2022
Date/Time:
Sat, Sep 10 2022 at 2:00 PM
Home Team:
2022 ASU FOOTBALL at UCLA
Opponent:
UCLA
Move your cursor over the venue image to check ticket availability.
Clicking on the

icon will allow you to view/select seats.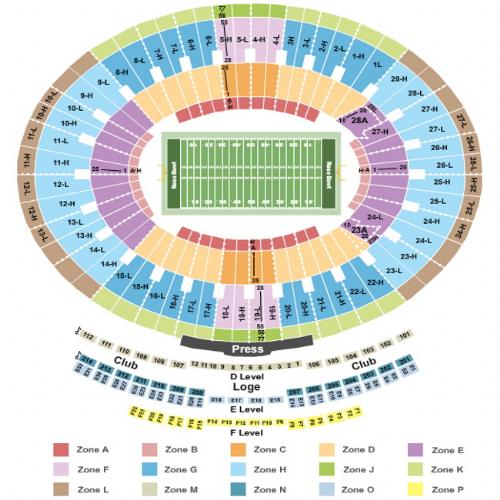 NO REFUNDS | NO EXCHANGES | NO TRANSFERS

WILL CALL & BOX OFFICE
ASU Ticket Customer Service is located at Gate D inside Rose Bowl stadium for Player Guests and Digital Ticket issues.
ALL TICKETS ARE DIGITAL
Clear Bag Policy
To provide a safer environment for the public and significantly expedite fan entry into the Rose Bowl, UCLA and the Rose Bowl Stadium have implemented enhanced screening procedures. This includes a Clear Bag Policy that limits the size and type of bags that may be brought into the stadium. Limiting the size and type of bags carried into the venue will aid in maintaining safe and secure environments, decrease the time waiting to enter the venue, and improve the overall game day experience. We encourage fans not to bring any bags but have created a policy that balances fan needs with the need for improved safety and convenience.

Clear Bag Policy
Further, increased screening procedures will be implemented through the use of electronic screening equipment at all venue entry gates.