Swim With A Mission's Celebration of Heroes on 7/16/2022
Date/Time:
Sat, Jul 16 2022 at 4:00 PM
Event:
Swim With A Mission's Celebration of Heroes
Venue:
Swim With A Missionís Celebration of Heroes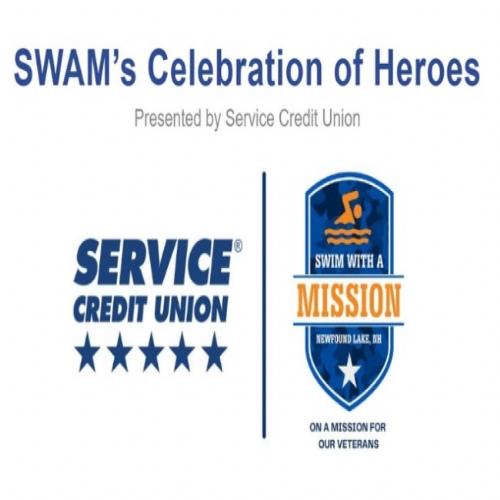 Swim With A Mission (SWAM) is a 501(c)(3) non-profit that has given almost $7 million to Veteran service and support organizations that provide critical services to our Veterans since 2017. The Veteran organizations that we support provide housing, take care of our homeless, support day to day services, provide service and support K-9's, scholarships, jobs, create equine immersion programs and support art programs. Please go to www.swam.org to get more details about how you can get involved with us and our mission.
Important Event Information- Please Read
Event Time
4:00PM-9:30PM
General Admission
$10
Music Fans
$50 (Exclusive seating in the Music Fan section directly in front of the stage for maximum music enjoyment!)
VIP Ticket
$125 (exclusive access to Brew House, 2 Drink Tickets, free appetizers and Music Fans Seating)
*Luxury Suites
$1,200 (20 Tickets and Starter Food Package)
*Party Deck
$2,000 (50 Tickets and buffet)
Swimmers and Volunteers
Please show your finisher medal or SWAM2022 Swimmer or Volunteer shirt at the Box Office the day of the event to receive your two (2) complimentary tickets.
Hospitality Area Purchasing Information
*Please see below contact information to reserve tickets for the Luxury Suites, Party Deck, or Reserve Accessible Seating,
Important Contact Information
Please call the NH Fisher Cats Box Office: (603) 641-2005 or contact Stephanie at sfournier@nhfishercats.com or (603) 606-4105.
New Hampshire Fisher Cats
Swim With A Mission's Celebration of Heroes
Delta Dental Stadium
Manchester, NH US 03101
603-641-2005
sfournier@nhfishercats.com