Charleston Southern at University of S. Carolina on 9/7/2019
Date/Time:
Sat, Sep 7 2019 at 12:00 PM
Event:
Charleston Southern at University of S. Carolina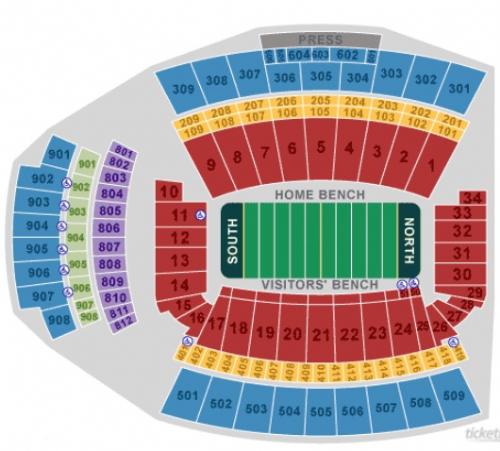 Please note: All seat locations are reserved and will be assigned by CSU Athletic Staff.
Reserved Ticket locations will be in sections 16, 17 or 18. See diagram for details.
All ticket orders will include a $3.00 mailing fee.
Tickets will be mailed early August.
Please contact Tyler Davis, Associate AD for Development/Tickets at 843-863-7523 or tdavis@csuniv.edu if you have any questions.