Charlotte 49ers Football Away Games vs @ FIU on 10/12/2019
Date/Time:
Sat, Oct 12 2019 at 7:00 PM
Home Team:
Charlotte 49ers Football Away Games
Opponent:
@ FIU
Event Info: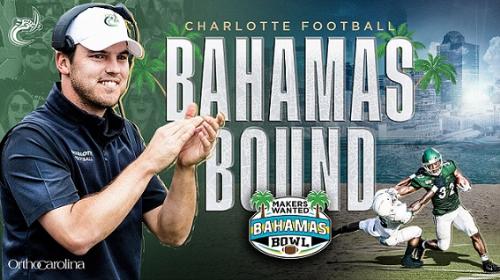 SPECIAL NOTES:
Seating assignments will be based on 49er Club ranking as of the April football giving deadline.
If you have any ADA, wheelchair, or other accomodation requests, please email the Athletic Ticket Office at niner@uncc.edu or call at 704-687-4949.
Tickets will be mailed approximately two weeks before the game.
For a map of Riccardo Silva Stadium, click here
For stadium and clear bag policies, click here.