Charlotte 49ers Men's Basketball vs Season Deposit on 3/3/2019
Date/Time:
Sun, Mar 3 2019 at 1:00 PM
Home Team:
Charlotte 49ers Men's Basketball
Opponent:
Season Deposit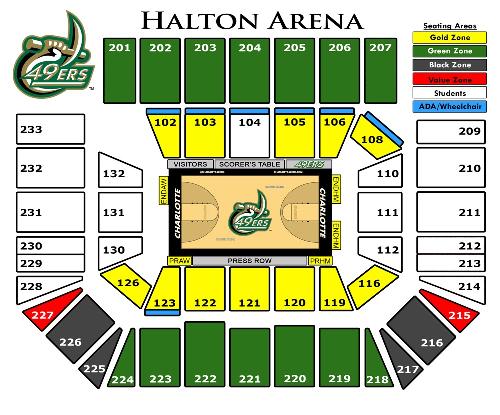 Seat locations will be assigned by the Charlotte 49ers Athletic Foundation (49er Club) priority ranking. Additionally, parking & hospitality benefits are available through membership in the 49er Club. To learn more, contact the Athletic Foundation at 704-687-4950.
-Please note pricing has not been determined. More information will be released at a later date.
-49er Club membership is not required to purchase season tickets; however, it may improve seating location.
-For additional ticketing information, please contact the Charlotte 49ers Athletic Ticket Office at 704-687-4949 or send email to niner@uncc.edu.