Charlotte 49ers Men's Basketball vs Florida Atlantic on 3/3/2018
Date/Time:
Sat, Mar 3 2018 at 7:30 PM
Home Team:
Charlotte 49ers Men's Basketball
Opponent:
Florida Atlantic
Event Info:
Move your cursor over the venue image to check ticket availability.
Clicking on the

icon will allow you to view/select seats.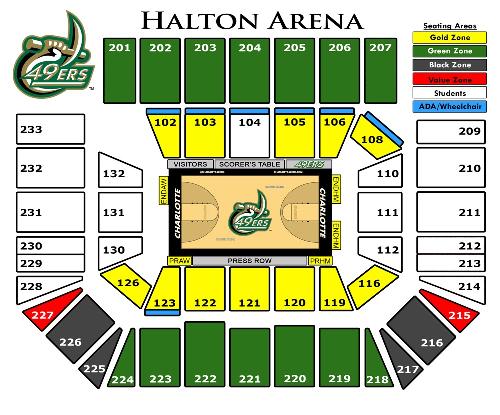 Doors will open at 4:00pm for the Women's Basketball game vs. FAU at 5:00pm. The Men's Basketball game will be played at 7:30pm. Only one ticket is required to attend both of these games. 49ers Family Deal: $44 gets you 4 tickets, 4 drinks, 4 hotdogs and 4 bags of popcorn at a savings of over 50%. Once purchased, food vouchers can be picked up at the 49ers Athletic Ticket Office prior to the game or during regular business hours. The Family Deal must be purchased by 3/1/18 at 5pm.