Charlotte 49ers Men's Basketball vs Florida Atlantic on 3/3/2018
Date/Time:
Sat, Mar 3 2018 at 7:30 PM
Home Team:
Charlotte 49ers Men's Basketball
Opponent:
Florida Atlantic
Event Info:
Move your cursor over the venue image to check ticket availability.
Clicking on the

icon will allow you to view/select seats.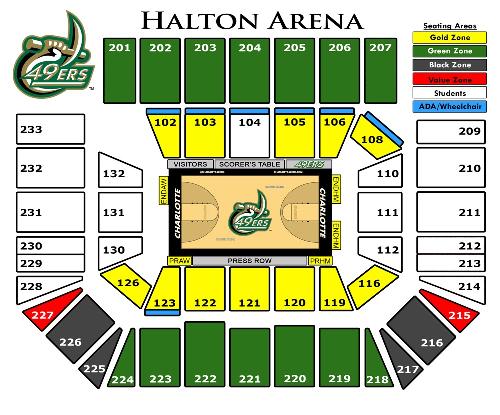 Doors will open at 4:00pm for the Women's Basketball game vs. FAU at 5:00pm. The Men's Basketball game will be played at 7:30pm. Only one ticket is required to attend both of these games.
Limited gold zone seating may be available on a game by game basis. To inquire, call 704-687-4949 on game day only.