Green & White Spring Game vs 2017 Green & White Spring Game on 4/22/2017 Tickets
Date/Time:
Sat, Apr 22 2017 at 6:00 PM
Home Team:
Green & White Spring Game
Opponent:
2017 Green & White Spring Game
Event Info:
Venue:
Jerry Richardson Stadium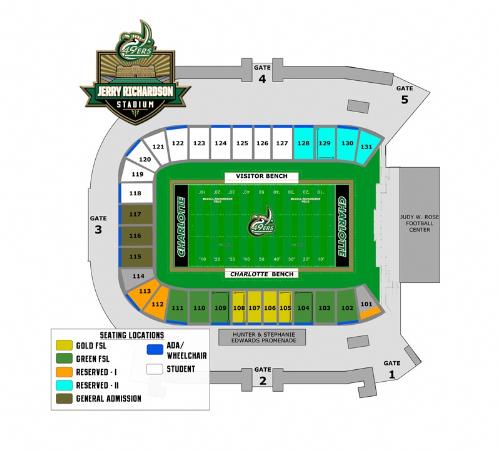 SPRING GAME NOTES:
- Seating map above reflects regular season seating from Sections 115-131. However, for this game only Sections 115 to 131 are general admission seating. Sections 101 to 114 are reserved seat locations.
- Gates open at 4:30pm.
- Parking is free for the 2017 Spring Game.
2017 Season Tickets On Sale Now! Call 704-687-4949 for more info.