Slaughterhouse 2017 on 10/26/2017
Date/Time:
Thu, Oct 26 2017 at 7:00 PM
Event:
Slaughterhouse 2017
Event Info: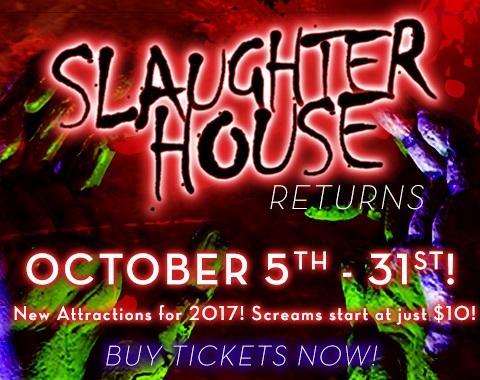 Ultimate Slaughterhouse experience includes one Speed Pass admission to Slaughterhouse and one ride on the Terror Train.
All ticket prices include Entertainment Tax. No refunds or exchanges.
Reno Aces Baseball
Slaughterhouse
250 Evans St.
Reno, NV USA 89501
775-334-7000
tickets@renoaces.com